Roman Nikolaus Urban
Nikolaus
After being ordered by destiny to the poorhouse of the world, all alone and without money, I merged into the entity to do what pleased me.

It is my love for poor people that gives me the ability to guide them. Sharing all love with words and with lines, weeping, laughing, and singing, bringing joy and wisdom, so that the house of God will multiply and honour!

Giving children a chance to live a happy and healthy life without suffering from hunger and misery.
Our intention is to build schools and provide education to our children and young adults, so they can gain an education.
To bring these ideas to life, we founded the Guten Morgen Foundation.

Ich habe seit dem Jahre 2012 in Afrika Hapkido auch an Schulen vorgestellt und habe mehrere Jahre in Ghana, Togo, Uganda und Kenia unterrichtet.
Bildung, ist der einzige Weg, um Armut und Hunger auf dem Kontinent zu beenden.

Meine Inspiration, Lehrer auszubilden, um die Bildungslücken in Afrika zu schließen, kam von Bischof Dunu Agbesi Joseph aus Ghana.

Um unsere Ideen umzusetzen, haben wir die Guten Morgen Foundation gegründet und bauen die Realschule Teiman Wisdom Academy in ein Gymnasium und in eine internationale afrikanische Ausbildungsstätte um.

Durch seine Gnade haben wir an diesem schicksalhaften Tag, dem 17. Oktober 2019, den Dienst für Jesus Christi begonnen.
Um unsere Visionen, Aufgaben und unsere Ziele zu verwirklichen. Es ist möglich, Freundschaften zu entwickeln, die ein Leben lang halten können, indem man eng mit anderen in der Kirche zusammenarbeitet.
Lehren, predigen und heilen. Segen, Wissen und die heilige Schrift für die Welt.
Mit Großmeister Roman Urban, bekannt als Papa Nikolaus, wurde unsere Stiftung Guten Morgen Foundation gegründet, um den armen Menschen in Afrika zu helfen.

Unser Programm zielt darauf ab, Schulen zu bauen und unseren Waisenkindern und Kindern eine Ausbildung zu ermöglichen, damit sie einen Universitätsabschluss erwerben können.
Faithful day on 17th October 2019. By his grace, we started the ministry in 2010. To realize our Vision, Mission, and Goal.
Working closely, with assistance in the ministry, brings about valuable friendships that could last a lifetime. Teaching, preaching, and healing. Send Blessings, knowledge, and scripture to the world. Teaching, preaching, and healing.

Send Blessings, knowledge, and scripture to the world. The foundation was founded to help the poor people of Africa together with Grandmaster Roman Urban, known as Papa Nikolaus.

The goal of our program is to build schools and provide education to our orphans and kids, so that they can obtain the qualifications required for university.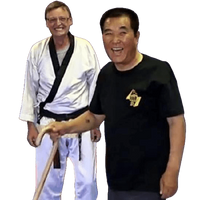 Han-Young Choi & Roman Urban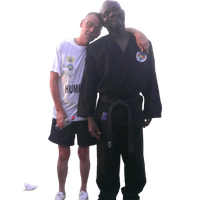 Roman Urban_& Akoto Raphael Silvanus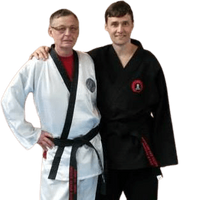 Roman Nikolaus Urban & Jörg Moßmann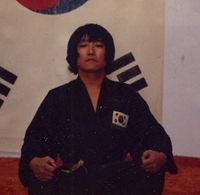 Hapkido - Choi Meditation
1979 lernte ich den koreanischen Großmeister Han-Young Choi kennen. Kurzum, er hat das aus mir gemacht, was ich heute bin! Streng erzogen und geraten, die Wahrheit zu sagen, die zeigt uns den rechten Weg und zu vergeben, das bringt uns Gnade und die Liebe, die bringt uns heim ins Reich!
Fortan, mein Leben lang, war ich ihm treu ergeben, bis er in den Himmel kam. Friedlich schlief er ein, die Erben leiten seinen Verein, der Meister hat sie gelehrt, Buddha wurde dort verehrt, das Familienerbe nach den Geboten und Gesetzen zu verwalten, um die dritte Generation Chun Ki Do in der true line zu erhalten.

In 1979, I met the Korean Grandmaster Han-Young Choi. In short, he made me what I am today. He brought me up strictly and advised me to tell the truth, it shows the right way and to forgive, which brings you grace and love, brings you home to the kingdom! From then on, all my life!
I was loyal to him until he went to heaven, and he fell asleep peacefully.
Now it is the turn of the heirs, the Master has honored them to manage the family inheritance according to Buddha's laws in order to receive the third Chun Ki Do generation in the true line.